The Hammonds Story & Heritage
We are dedicated to seasonal, locally-sourced, sustainably-raised, fresh meat. When our shop opened in 1948- It was easy; that was all that was available, so we were selling grass-fed,natural beef long before it became chic.
These days things aren't so cut & dried- most people don't know what is in meat or where it comes from.
We do, always! and we still live by and strive to meet the highest standards set by Frank Wosley nearly 70 years ago.
What's in the name…
Originally opened at 202 Barnet Wood Lane in 1948; 'Wosleys' was the quintessential traditional 'Local Butchers'.
Taken over in 1978, it was then renamed 'HAMMONDS' after the legendary cricketer: Walter 'Wally' Hammond.
In an extraordinary 31 year career among numerous accolades, he became only the second man, after W. G. Grace, to score 1,000 runs in the month of May, traditionally the first month of the English cricket season.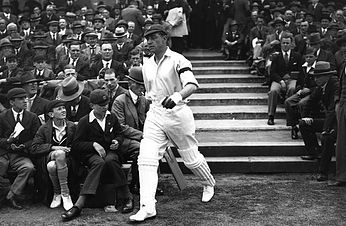 We hope you enjoy our finest quality produce and service, and we thank you for your custom.